Is very important to read a Review and with criterion make a decision. In other words, before you join the InstaCash Formula program, I encourage you to read this InstaCash Formula review. You will can to see the PROS and CONS and the why I do not join in the same.
Aspects fundamentals of the Program InstaCash Formula:
Date: March 2, 2019
Owners: Unknown
Site: http://instacashformula.com
Price: $5 admin plus $5 or $20 membership fees (one-time)
Overall Ranking: 4 of 10 (Not Recommended)
What is InstaCash Formula?
The Program InstaCash Formula promotes itself as an amazing marketing training platform and cash machine online.
In this Opportunity you can to see that once you join, InstaCash Formula becomes your own online "Business-In-A-Box" Profit Machine. You get paid $5 and $20 instantly into your account. So that if you can copy & paste, you will generic earn loads of money. I think that is only theory. No expensive software or ongoing website costs. Also, you will generic a real learning opportunity, that really I, not the see.
InstaCash Formula uses a concept often referred to as a downline builder. Here the owner selected a variety of optional money-making sites. New members are encouraged to join them either as Free members, but fundamentally as paid upgrade members and all the new members like the sponsors can earn a commission and residual income on of the Program. Should a member be successful in sponsoring new members, they would earn the new member's membership fee in question.
Also, you will see In addition to earning income by sponsoring new members into InstaCash Formula, members can develop separate income streams from the recommended optional money-making programs. ORU is an exception. Paid membership in ORU is required and a condition for signing up with InstaCash Formula that for some may be of interest and for others not.
Another something that we can say is that instead of promoting a number of separate money-making programs, members can promote just one affiliate link, that in this case would be InstaCash Formula Program website.
Steps To Follow At InstaCash Formula.
Really as an InstaCash Formula member, all you have to do is to continue daily step by step task. You will get all information and is raised in a general way all that you need is about 1-2 hours of your time per day, an aspect that I think that not is real.
Below Could Be Your Potential Earnings:
What You'll Receive For Getting Fast Access To The Program.
When You joining will receive a free InstaCash Formula Program website with step by step set-up instructions of all the Program. Marketing and advertising methods, training, and also resources of Unlimited email support
Here appear all the InstaCash Formula Recommended Programs :
1-ORU Network – Offers a "one-stop global social sharing, financial, trade, and marketing software" tool for its customers for a monthly fee.
2-LeadsLeap – Is an established (2010) online lead generation and advertising system and includes a revenue-sharing component.
3-CashJuice – Is a community of people focused on networking, advertising, and making money online.
4-Traffic Ad Bar – Is a well-established Traffic Exchange where members can earn visitors to their own websites simple by visiting other members' websites and reading through ads.
5-Easy Hits 4U – Is one of the oldest Traffic Exchanges with over 1 million members.
6-So Many Hits – Is a URL tracking and shortening service, meaning you can shorten all your affiliate links and track how many clicks they receive. Plus, it includes the ability to build an email list.
Actually, we can see Downline Builder programs are common in internet marketing and Make Money Online niches. They are often promoted as income builders. A while ago it is a new modality. Most are free to join as are the money making programs promoted in the downline builders online.
Why I Not Recommended Join InstaCash Formula
Because they practically impose your membership in the ORU network, is required. InstaCash Formula Program uses the ORU payment processor to pay commissions directly to you.
Also among other things, and will have included in the ORU network to ORUPay, which is a peer-to-peer payment ​app. ORU membership is not free. In addition to the $​24.99 registration ​fee, there is ​a monthly fee of $5.95 for you can to participate.
ORU Marketplace claims ​ORU is neither a Multi-Level Marketing, Networking, Direct Sales or Affiliate organization. Yet, ORU members benefit from sponsoring new members. And at the same time InstaCash Formula promotes ORU as an income source inside of the Program, that is, you will have more expenses included.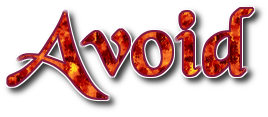 Actually, exist another international payment processor called "Uphold" ​ which does not require a membership fee. Another potential alternative is "Initiative Q", which was drawing lots of attention in social media end of 2018. Is by that what I do not recommend InstaCash Formula Program.
InstaCash Formula Program Pros and Cons:
"PROS"
​1-All the ​money-making programs included in downline builder programs provide a variety of useful internet marketing tools. If we know to use.
2-Also ​Screens out freebie seekers.​Easy to implement and use.
​"CONS"
1-The Program has an Unknown Owner. The website does not list any contact information for either the owner or administrator of the website.
2-The Program has only one method for paying commissions to its members.
3-Requires joining an MLM program as a pre-condition of joining InstaCash Formula
4- This Program is not good for particularly for newbies.
Conclusion of my Review:
Doing an analysis of my Review, I consider that it is not recommendable joining InstaCash Formula Program. As there is a cost associated with joining, it should be a basic level membership and not buying into a payment processor. AlsoI does not recommend joining any program that is promoted by someone anonymous.
Is fundamentally also say that el Mercado ORU is virtually a Business MLM, that for me is Not Recommended. The ORU Visa Card also have including fees for all type of Operations, an aspect that also is negative for joining the InstaCash Formula Program.
At the conclusion, we do "Not Recommend" the Insta Cash Formula opportunity at this time due to that we consider that this Business Opportunity does not meet the fundamental requirements for that.
Thanks so much by its interest.
A.Karell
Are You interested in Build A Solid Future from the comfort of your home?
My #1 Awesome Niche is absolutely the best resource for awesome Start In Online Business, with fast and unlimited cash and you will learn the Strategic Planning To Help You Build A Money Making Affiliate System. Get a Free Starter now and You can build Free Website.
Tired of Scams? Click Here To See My #1 Awesome Niche.
Please if you have questions or comments, please leave them below.